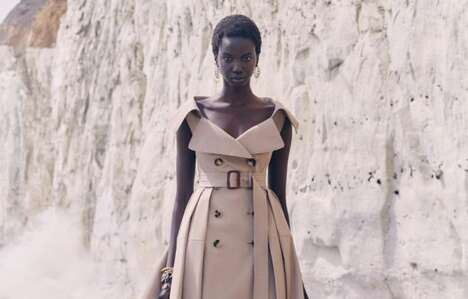 In an effort to improve its sustainable practices, UK luxury label Alexander is joining forces with Vestiaire Collective, a pre-loved fashion reseller.
Through the partnership, Alexander McQueen will be joining on as the very first brand to take part in Vestiaire Collective's 'Brand Approved' program, which enables customers to earn store credit when they sell back pieces that have been approved by the label, which will take the item for a buy-back price. As long as pieces are authentic and in good condition, the label is likely to buy them back from the seller.
Vestiaire Collective customers can now browse through its dedicated Alexander McQueen section, where they'll find a variety of accessories and statement clothing pieces.
Image Credit: Alexander McQueen