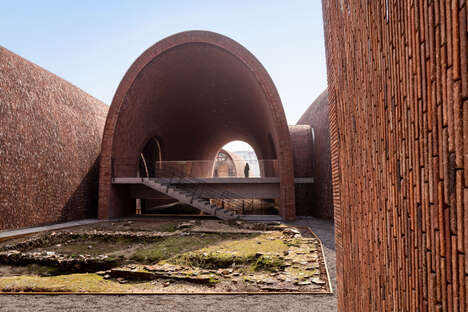 Porcelain capital of the world, Jingdezhen, Jiangxi, China, is now home to the Imperial Kiln Museum. With more than 2,000 years of prize-winning porcelain history, architects from Studio Zhu-Pei have built an open-air vault-style museum to pay homage to the traditional porcelain production of the region.
Massive curved vaults with towering arches mimic the traditional kilns used to produce Jingdezhen's traditional porcelain. The site in which the museum is built sits around the existing ruins on the ground from the ancient practice. To preserve the historical remnants, the architects on the Imperial Kiln Museum project incorporate them within the new structures.
The Museum's brick vaults sit adjacent to the production sites used during the Ming and Qing dynasties and are made of both recycled and new bricks, to bring history and contemporary culture together.
Image Credit: Colossal