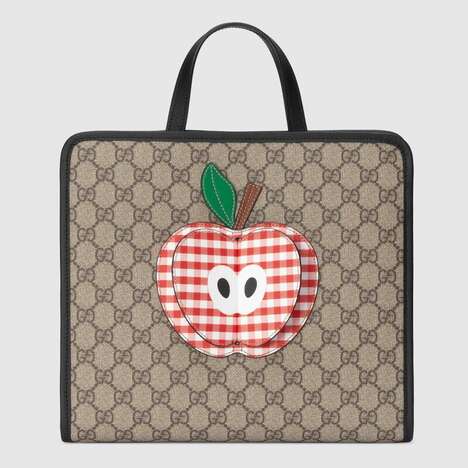 These February 2021 luxury trends range from luxe e-commerce partnerships to pieces of opulent hobby equipment.
While examples like the first ever Gucci Tmall store illustrate the fashion brand's desire to appeal to an emerging international market of luxury buyers, Louis Vuitton's Monogram Kite is another standout that celebrates novelty. The product is ideal for stylish fans of the great outdoors, is priced at $10,400 and is a product pairing high performance design with luxury aesthetics.
Other February 2021 luxury trends to note include Gucci's Monogrammed Bucket and Tote Bag collection for children that boasts 3D fruit detailing along with and Versace's medusa-accented snow globe. The latter is an opulent piece of winter decor that can be displayed in one's home way beyond the holiday season while embodying the Italian label's bold signature style.